Attendance tracking can be simplified and streamlined to match your tracking and reporting needs.
The teacher portal allows each teacher to view their own class and student data. Teachers can see details on individual student histories and reports on overall attendance.
This demo app uses custom code to automatically create attendance records for each student in a particular class, making the attendance process fast for busy teachers.
Administrators have their own dashboard where they manage all teacher and student data, review attendance records, and add classes.
There are many options for expanding the functionality of an attendance tracker, such as using it to track other student performance like behavior, test scores, and more.
Explore the following resources to help you build your own custom app:
Screenshots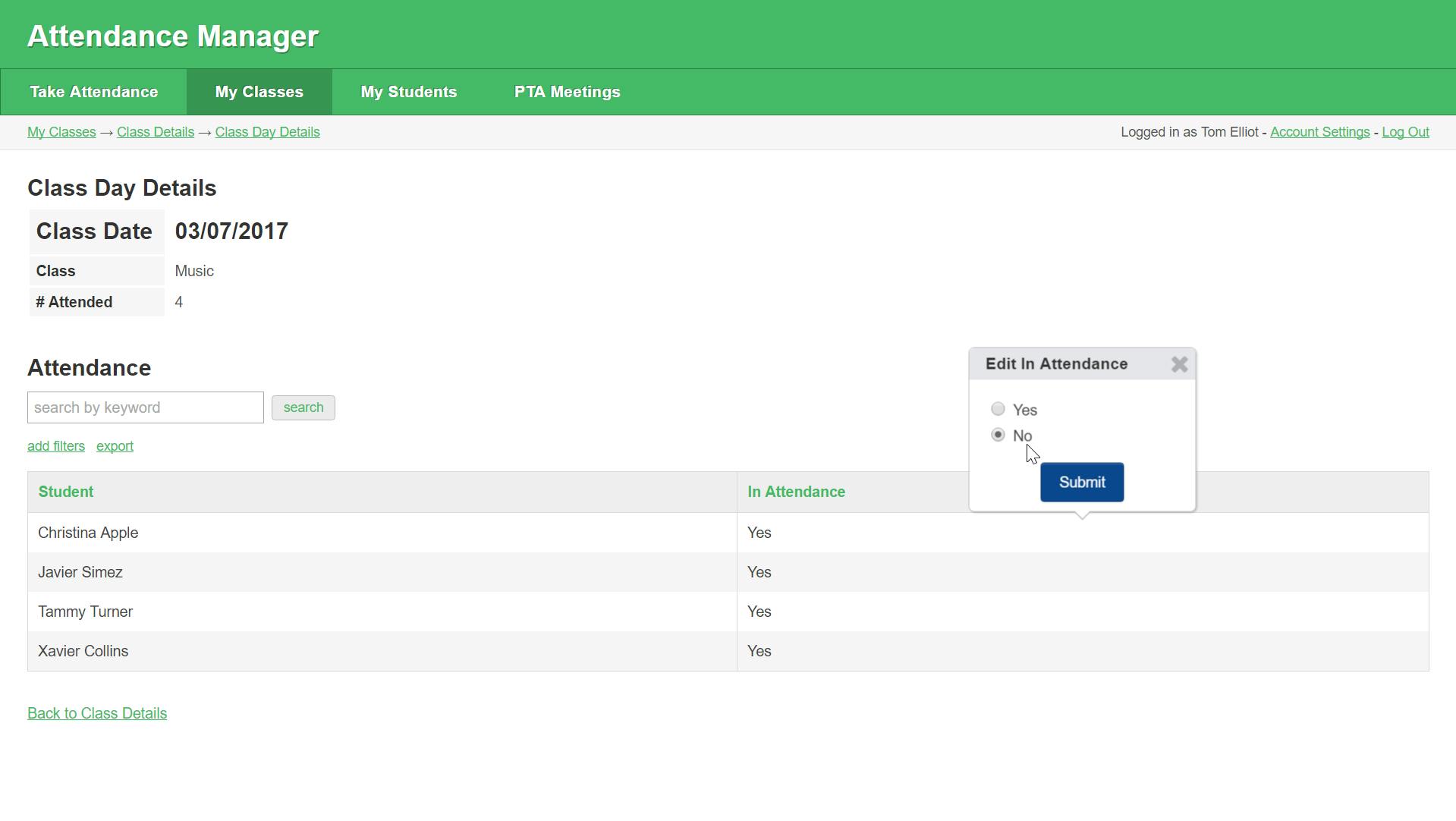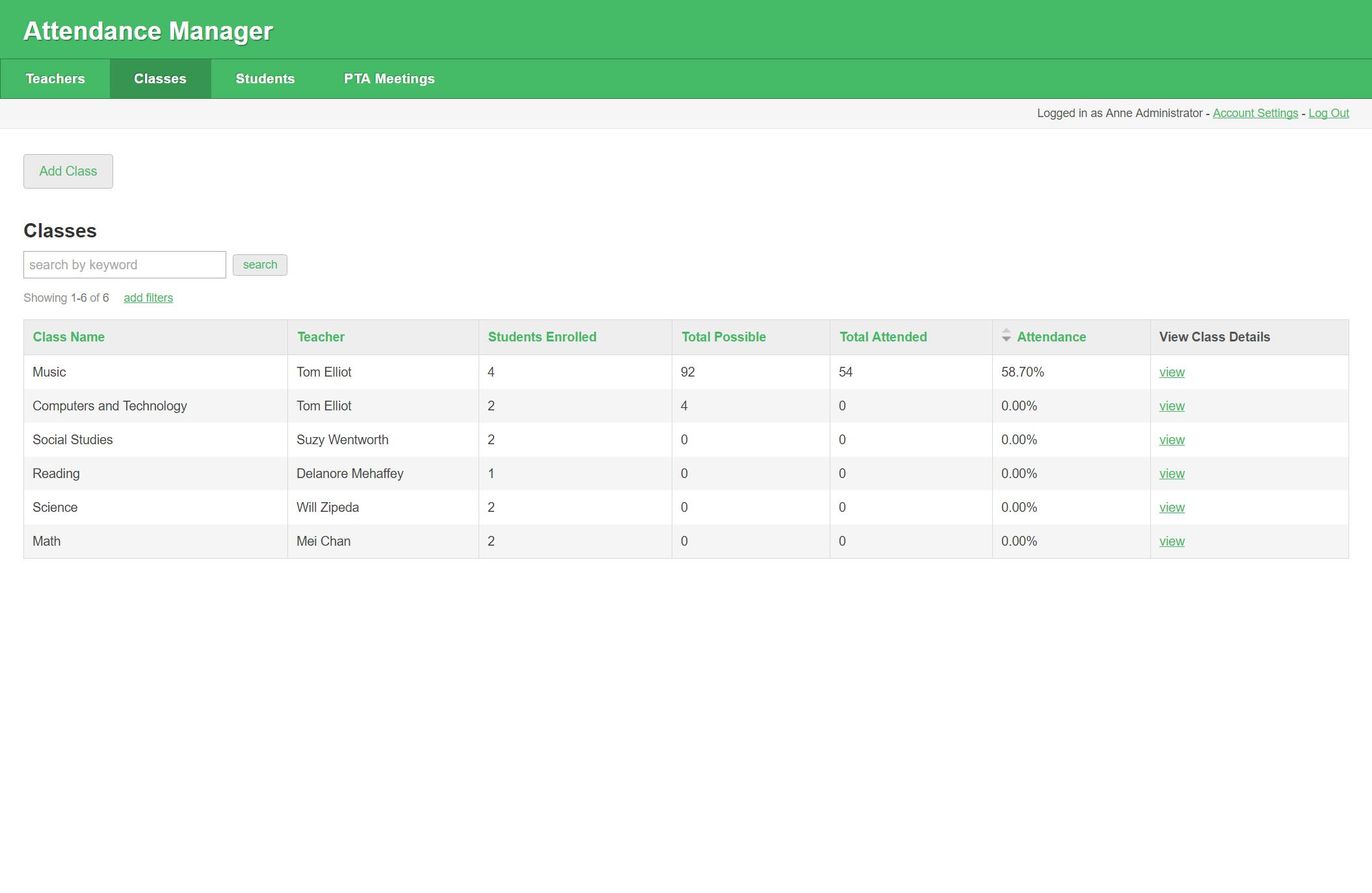 Demo
Teachers login to take daily attendance records and view student attendance details.

Administrators manage all teacher and student data, review attendance records, and add classes.
Why Use This App Type?
Flexibility to adapt to your specific use case - track students in school or after-school classes, workshops, or bible studies. You can use an attendance tracker to track non-school attendances for trainings or other events.
Simplify operations by creating an easy-to-use online portal that makes it easy for teachers to track student attendance and pass that data over to school administrators.
Protect user data using a secure Knack app, ensuring each student's data is kept confidential.
Key Features
When each teacher logs in, they will only see the data connected to their classes.

Embed the customer portal right into your website so your teachers don\'t even have to leave your site.

Administrators get easy stats and reports on class totals and student histories.
About This App
Our demo apps are designed as a learning tool. You can get a sense for what types of apps are possible with Knack. Install apps to your own account to see how they are built. Then, build your own custom Knack app using our no-code Builder!
What's Next?