The bakery inventory manager is an example of a kit-based inventory manager. With a kit-based inventory manager, groups of individual products are rolled up into kits, which are then rolled up into orders. In the bakery manager, a recipe is a kit consisting of many ingredients.
With our e-commerce integration, customers can order and pay for baked goods, or recipes, online.
The bakery manager also shows how a Knack inventory manager can be used for forecasting. As your customers order the products online, Knack offers you a single place to view all the ingredients needed to meet this week\'s demand.
There are many options for expanding the functionality of a bakery inventory manager, including incorporating more user roles for employee management into the system.
Explore the following resources to help you build your own custom app:
Screenshots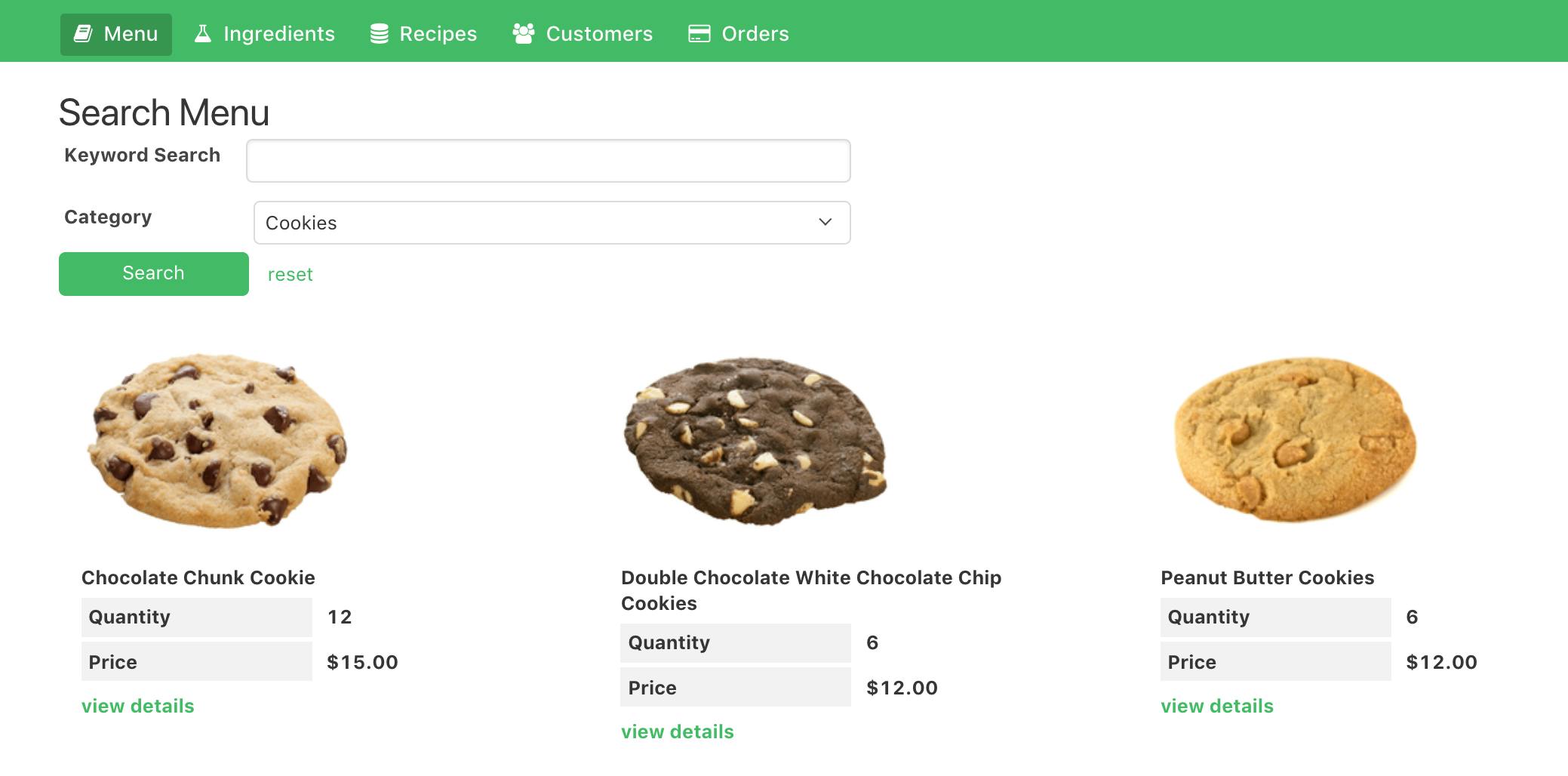 Demo
Customers can view a public catalog of available goods. Any good can be purchased online and paid for via E-Commerce

Admins can add new recipes, manage ingredients, and process customer orders.
Why Use This App Type?
Flexibility to manage whatever kind of inventory you need. Besides being used for bakeries, kit-based inventory systems are also used for manufacturing and a host of other product inventory systems.
Simplify operations by managing all your inventory processes in one place and creating custom dashboards for each user type to do their job.
Mobile-friendly interface allows your to submit orders from anywhere, no matter what device they're using.
Be confident that you always know your current inventory levels and when re-orders are needed with Knack's calculations that update automatically.
Key Features
Store recipes with multiple ingredients and quantities.

A public page for customers to browse all available goods.

Take orders online and accept payments via credit card and /or PayPal.

See what ingredients are needed for the week; access your shopping list from any online-enabled device.
About This App
Our demo apps are designed as a learning tool. You can get a sense for what types of apps are possible with Knack. Install apps to your own account to see how they are built. Then, build your own custom Knack app using our no-code Builder!
What's Next?