Business directories are perfect for communities and trade organizations to display a directory of all their respective businesses. Knack makes it easy to build and customize your own business directory.
In this business directory template, users can search and filter businesses, with more details available to view. Admins log in to add and manage businesses, and each business has a login to update their own profile.
There are many options for expanding the functionality of a business directory, such as embedding it into your community or organization's website.
Explore the following resources to help you build your own custom app:
Screenshots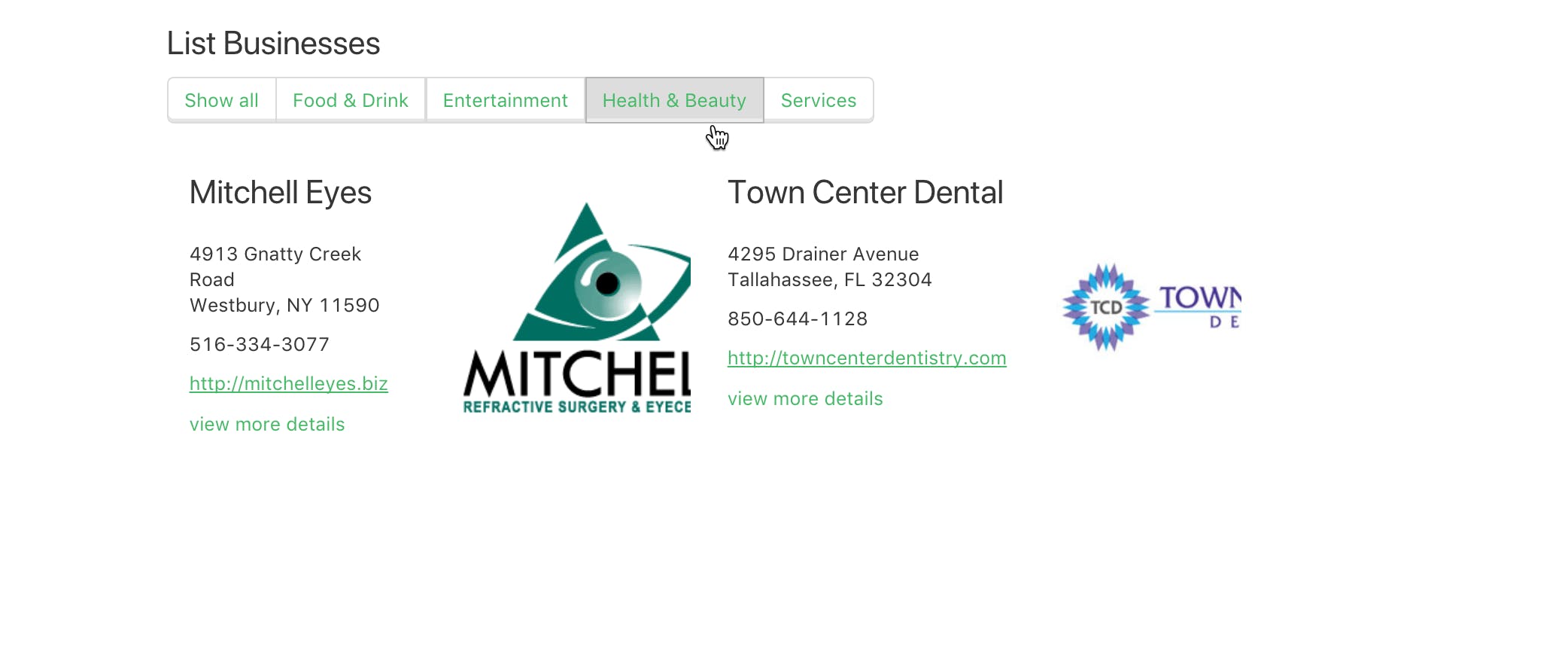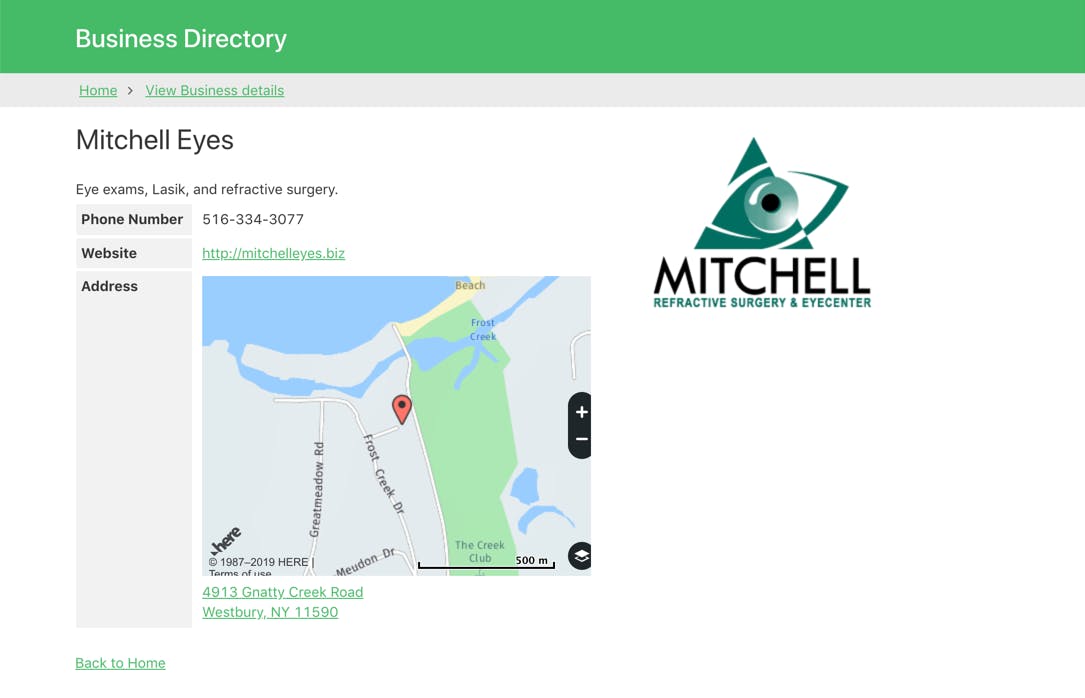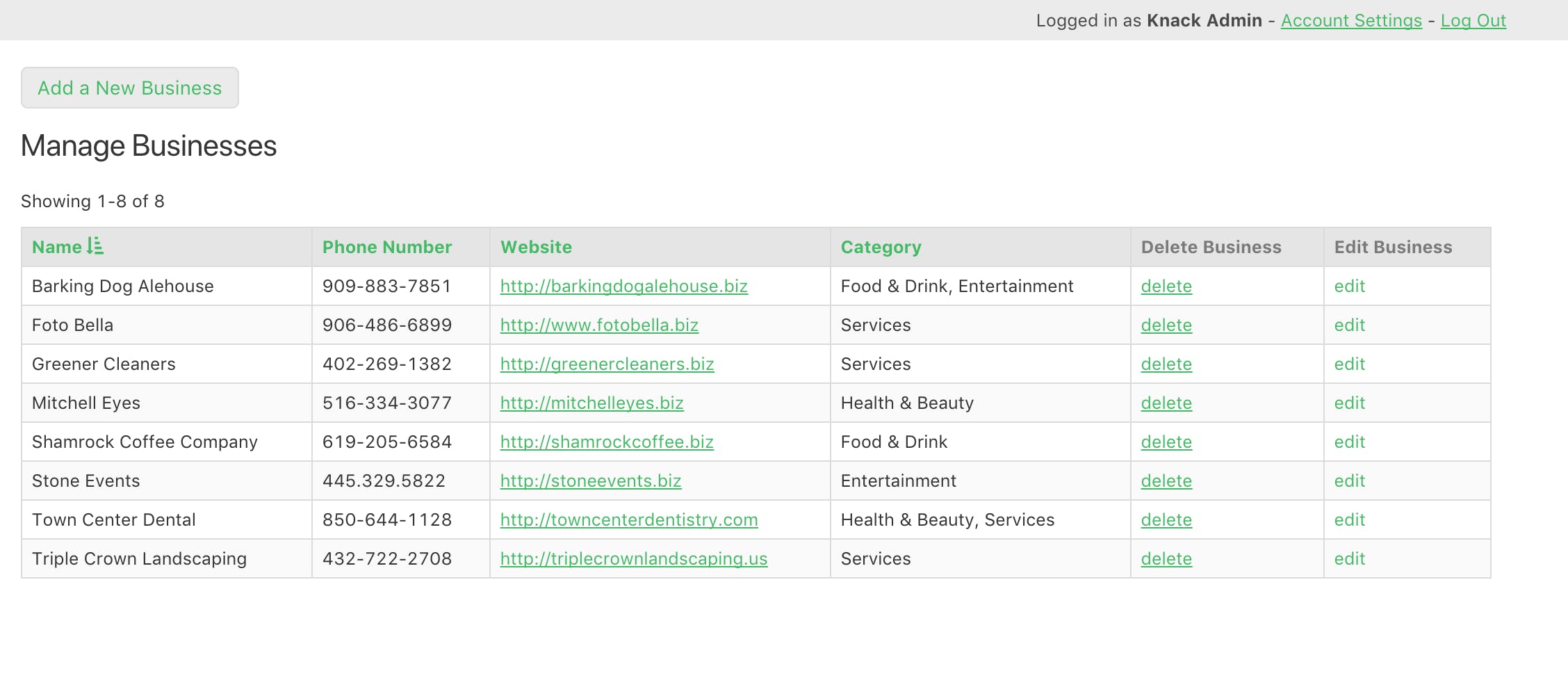 Demo
Embed your directory on any website for viewing and filtering businesses.

Admins create and update business details.
Why Use This App Type?
Flexibility to adapt to your specific use case - build a business directory for your local township, trade organization, neighborhood, club, and more!
Simplify operations by storing all business data in one place and allowing businesses to update their own information.
Save time by building a flexible, no-code Knack app that allows you to easily share info with the community.
Key Features
Define which data each business will display. More details can be viewed by clicking on each business.

Include maps so users can see all business geographically and easily get directions.

Admins can login to manage businesses, or logins can be created for each business to manage their own profile.

Businesses can be viewed and updated on any mobile device.
About This App
Our demo apps are designed as a learning tool. You can get a sense for what types of apps are possible with Knack. Install apps to your own account to see how they are built. Then, build your own custom Knack app using our no-code Builder!
What's Next?