Event registration apps are used to manage event participation.
Knack helps you stay on track by making sure your events are never overbooked and all registration payments are accounted for. You don't have to lift a finger!
Users can search through your event listings, register, and pay for events. Event coordinators add, edit, and remove events, specifying the capacity for each.
There are many options for expanding the functionality of an event registration app, such as building in email notifications and reminders for attendees, or using Knack to manage vendors, presenters, workers, and other behind-the-scenes event coordination.
Explore the following resources to help you build your own custom app:
Screenshots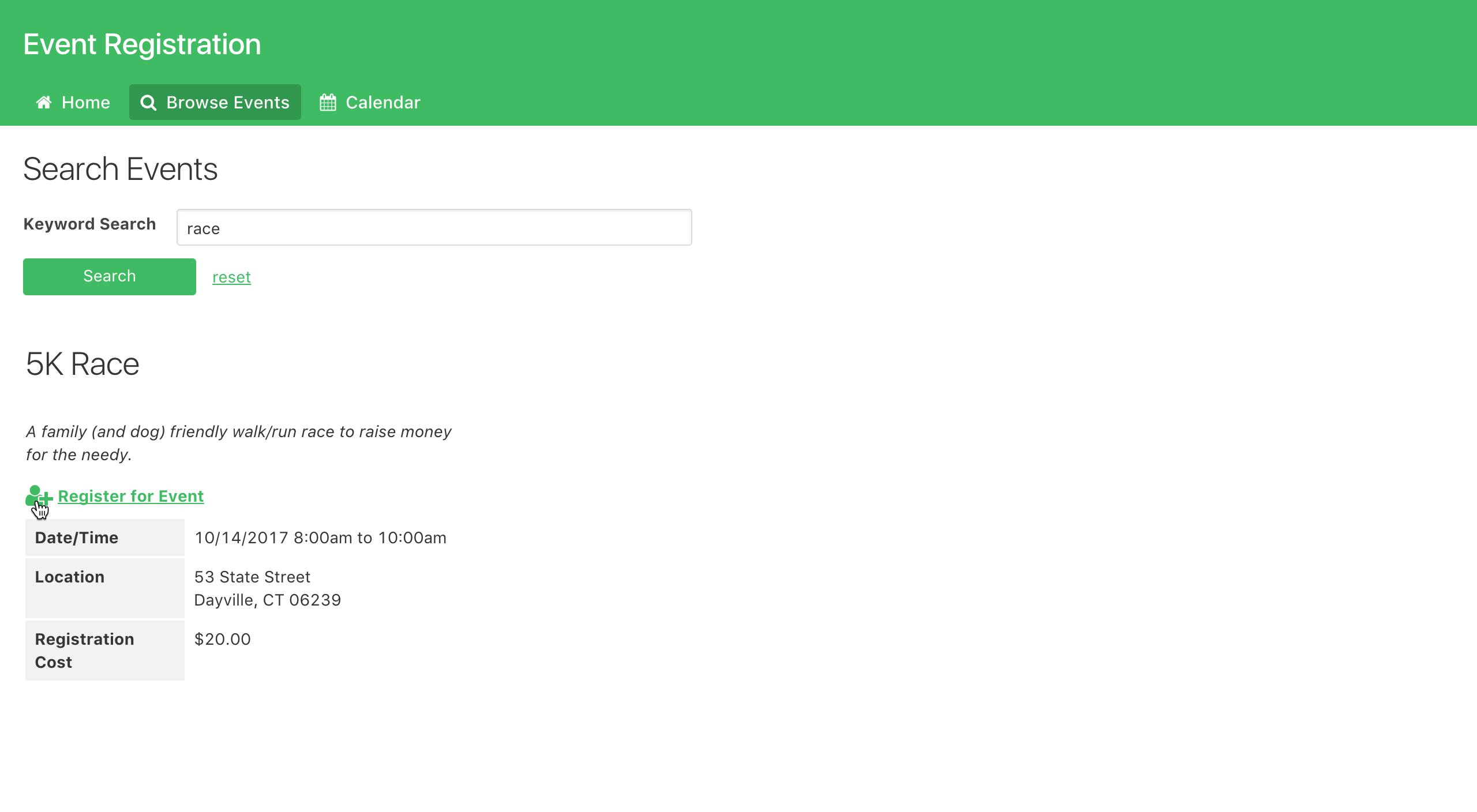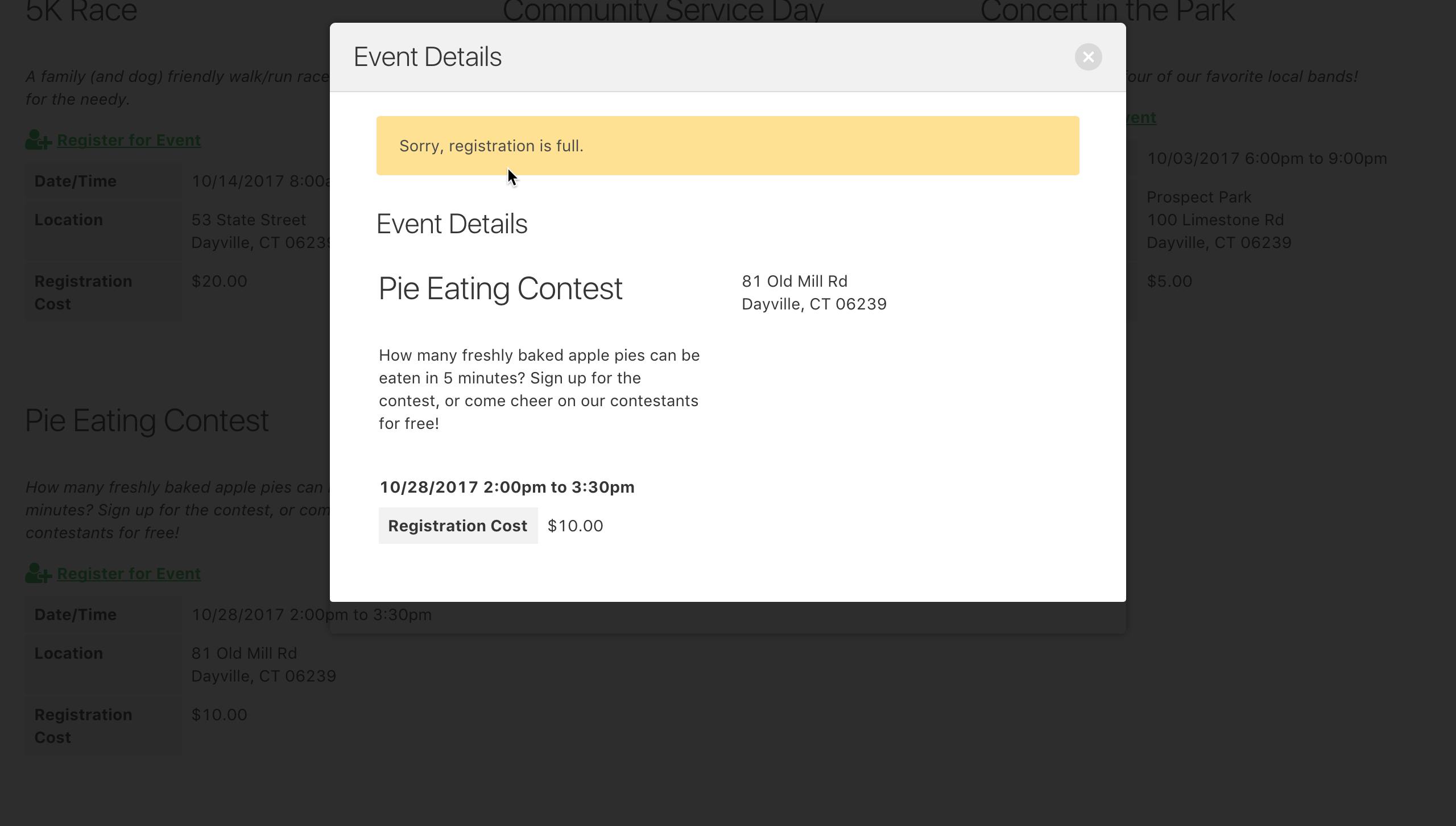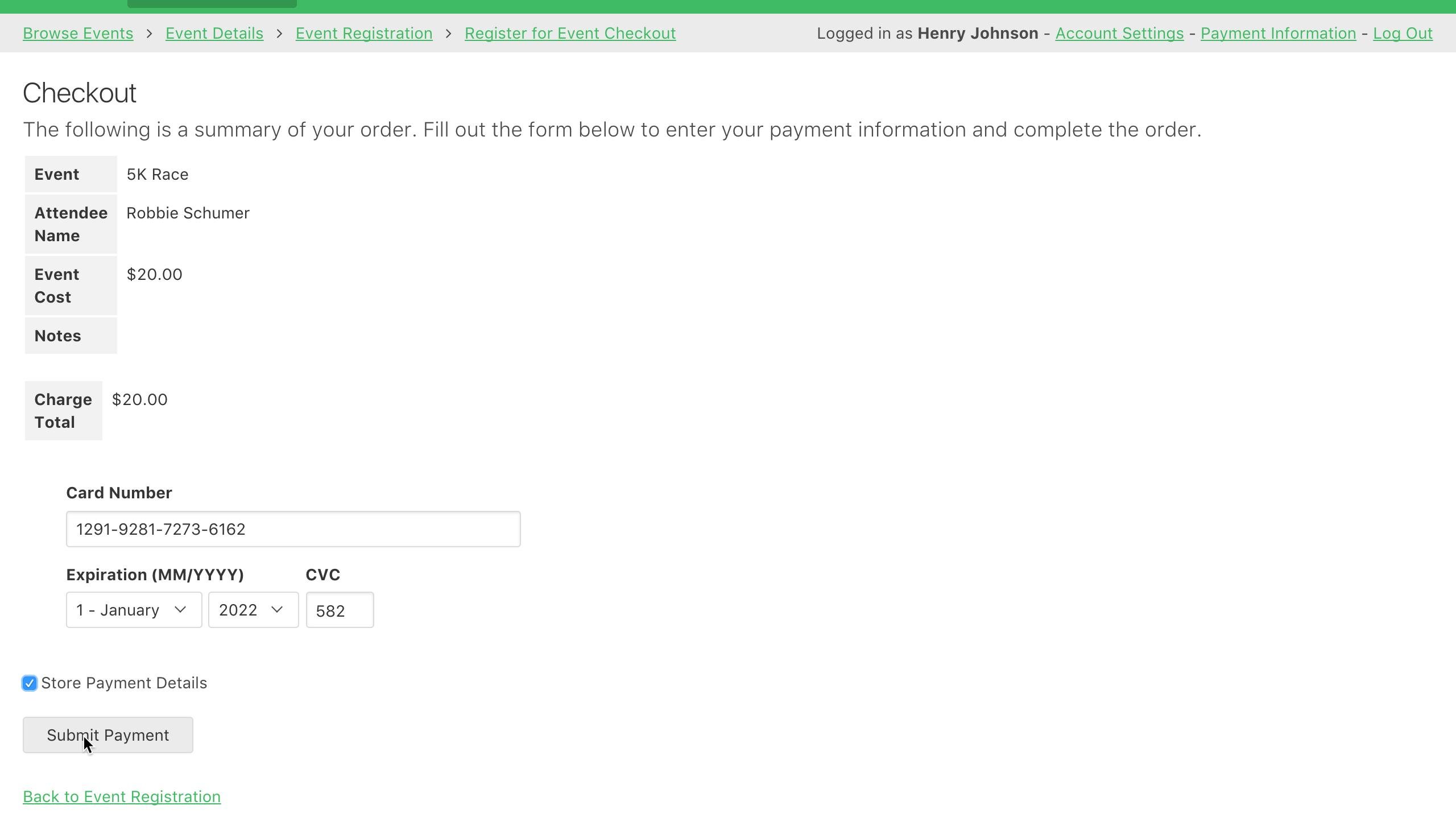 Demo
Members can search events, register, and make a payment directly in the app.

Event coordinators can add, edit, or remove events at any time.
Why Use This App Type?
Flexibility to adapt to your specific use case - use Knack to manage events for a church, local community center, club, sports league, school, and more! You can even use Knack to manage paid workshops, trainings, conferences, or other professional activities.
Simplify operations by storing all event, registrant, and payment data in one place.
Use automated reminders and notifications to confirm registration ensure high turnout to your events.
Protect user data using a secure Knack app, ensuring attendee data stays private.
Key Features
Define the filters and any color codes to easily find and categorize your events.

Built-in e-commerce features let users pay for their spot directly from the application.

Members can store their payment information for simple 1-click payments.

Registrations automatically close once the event\'s registration limit is reached.
About This App
Our demo apps are designed as a learning tool. You can get a sense for what types of apps are possible with Knack. Install apps to your own account to see how they are built. Then, build your own custom Knack app using our no-code Builder!
What's Next?