Project management apps help reign in your complex projects and ensure they are delivered on time and under budget.
The problem is your projects are unique and most project management software is bloated with features you don\'t need. With Knack, you create your own custom project manager that works for your exact project needs.
This project management app tracks projects, including milestones, tasks, hours, costs, and more.
Project managers assign tasks to employee. Hours and expenses are automatically tracked to calculate total costs for the project.
There are many options for expanding the functionality of a project manager, including tracking employee payroll and company budgeting.
Explore the following resources to help you build your own custom app:
Screenshots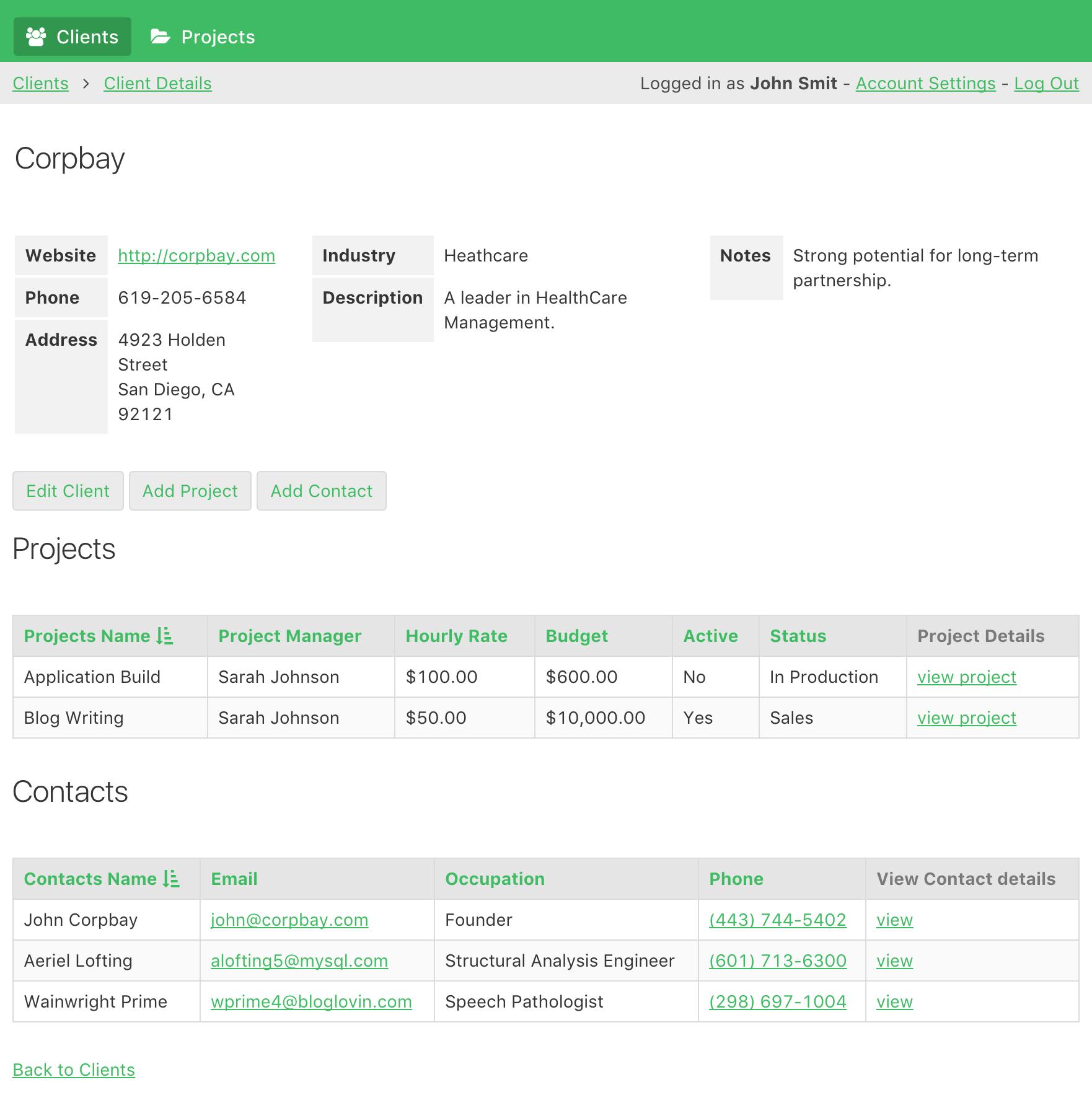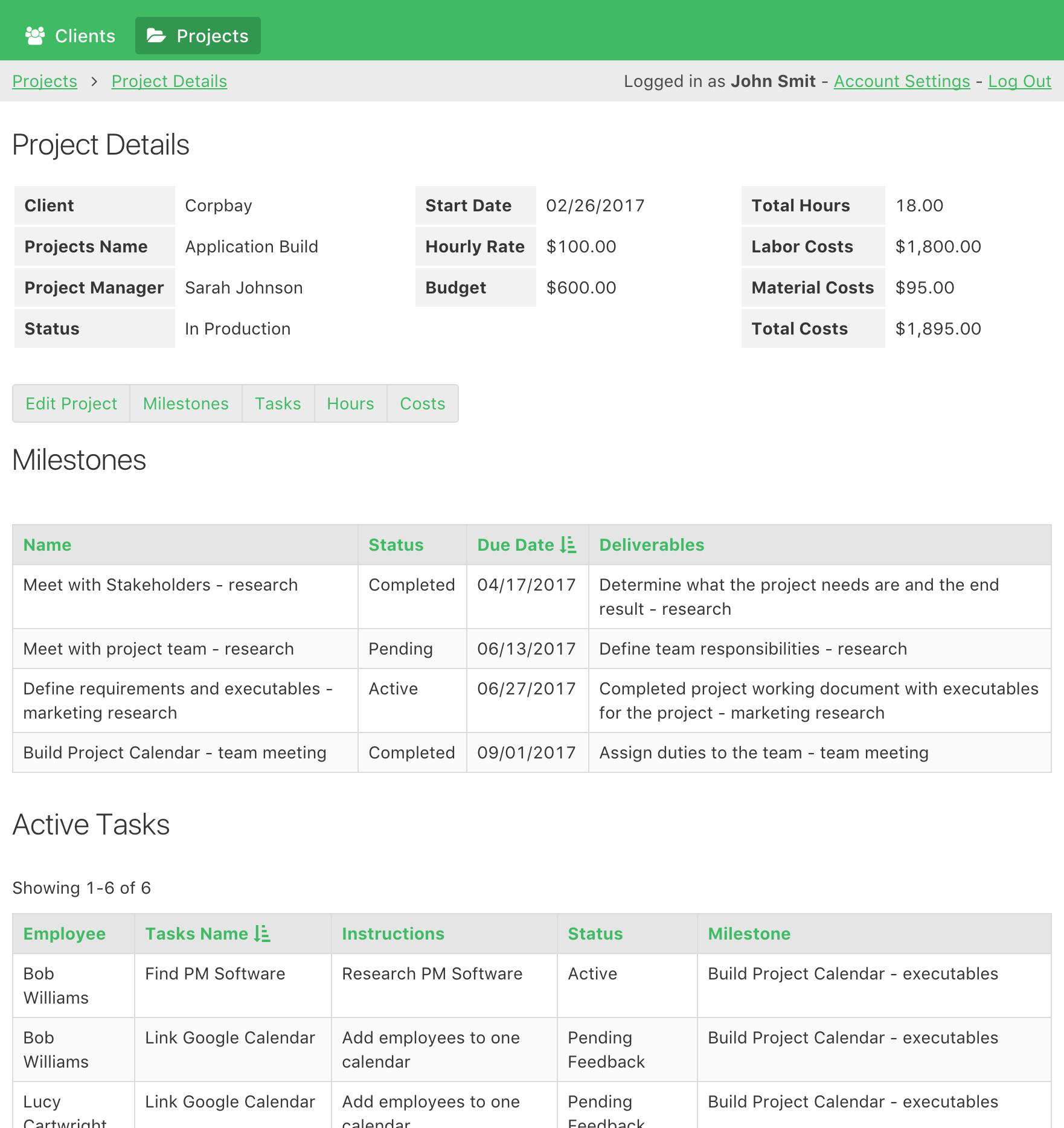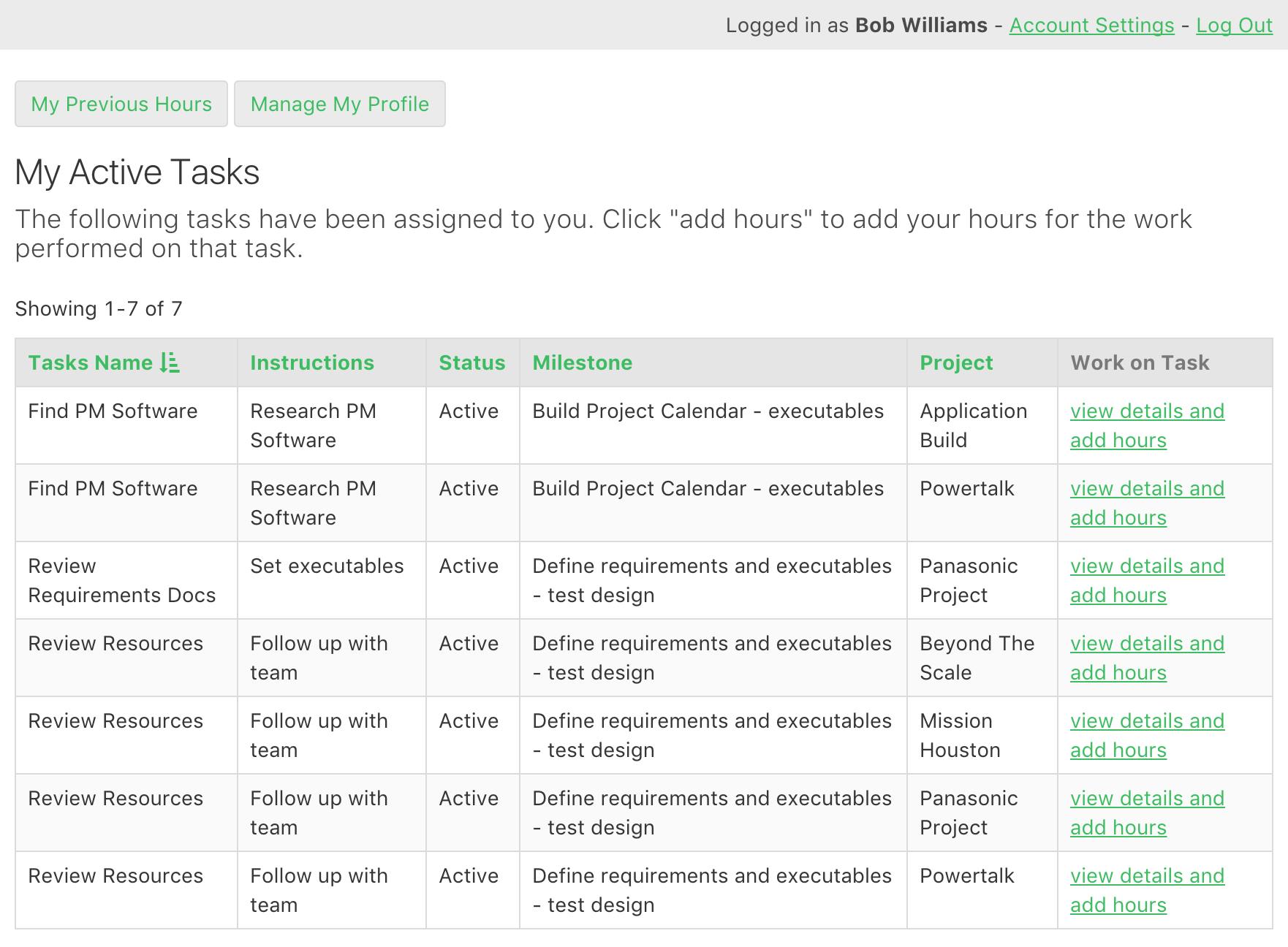 Demo
Admins create projects, assign managers, and have full read/write priviledges.

Project Managers manage one or more projects and assign tasks to employees.

Employees login to receive project tasks and track hours and costs.
Why Use This App Type?
Flexibility to adapt to your specific use case - track only the project and customer data relevant to your business, in the workflow you use.
Simplify operations by storing all project information in one place and ensuring each employee has the information they need to do their job.
Power workflow with automated email reminders and notifications, along with a host of other features!
Protect your customer and company data using a secure Knack app.
Save time by building a flexible Knack app that allows you to use the same page for all employees, while still allowing each employee to only see their own projects and tasks.
Key Features
Define the exact requirements and custom milestones you need for your projects.

Trigger notifications, approvals, and other actions as projects progress through each milestone.

Each project and milestone automatically calculates total costs and expenses and tracks deadlines.

You and your team can check in from anywhere to get project details and update tasks.

Assign tasks to your team so they can log in and complete project milestones.

Optionally create access for your customers to receive project updates and share input and feedback.
About This App
Our demo apps are designed as a learning tool. You can get a sense for what types of apps are possible with Knack. Install apps to your own account to see how they are built. Then, build your own custom Knack app using our no-code Builder!
What's Next?