Warehouse management can be tricky when handling changing inventory stock across locations.
This warehouse manager app takes the guesswork out of managing inventory from multiple locations. This inventory manager is designed with multiple warehouse locations in mind.
A single app will allow you to give each warehouse control of their inventory, and also give you the control you need to manage all locations from one place.
There are many options for expanding the functionality of a warehouse manager, including allowing suppliers and customers to log in to their own portals to submit or pay for orders.
Explore the following resources to help you build your own custom app:
Screenshots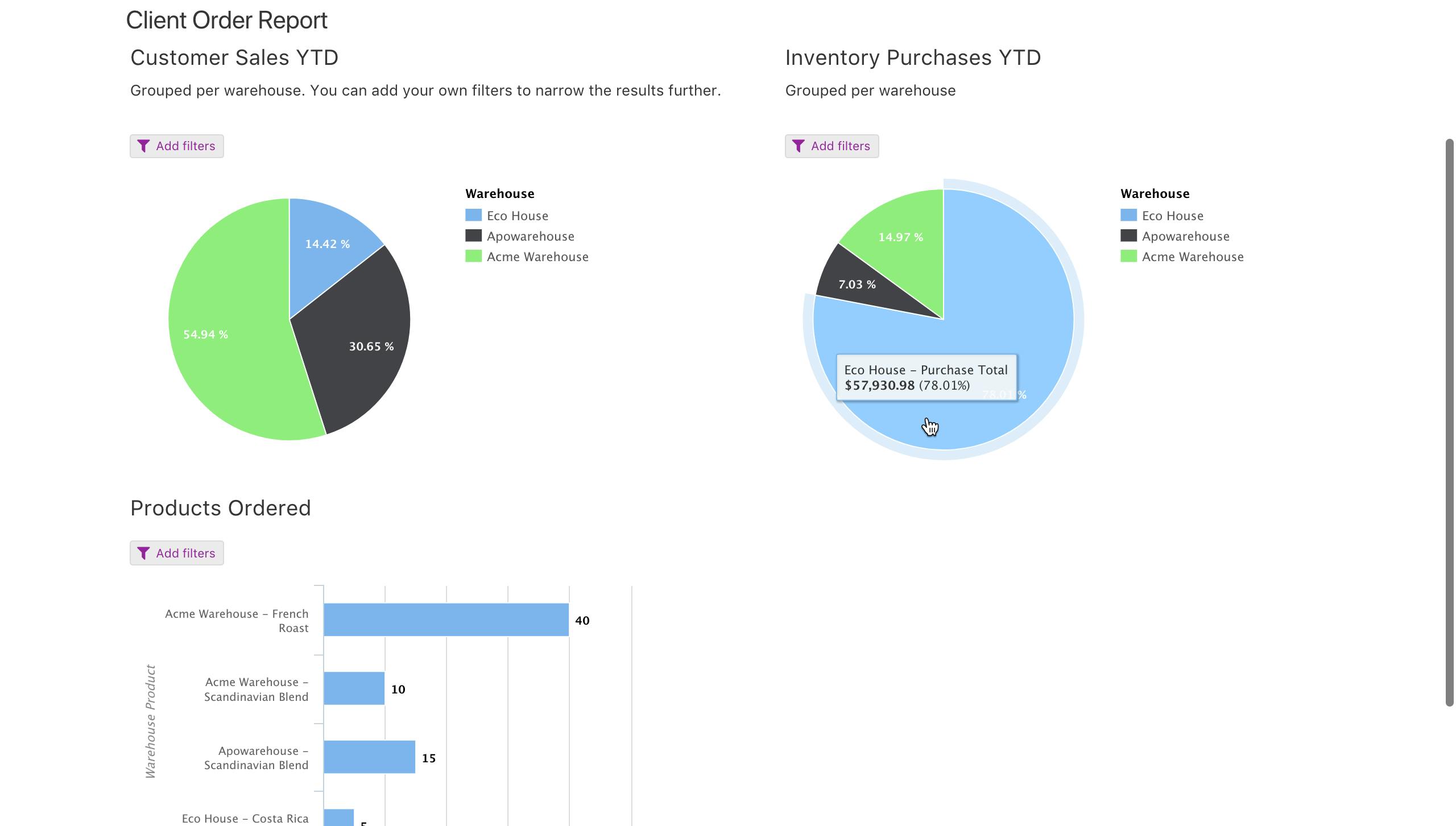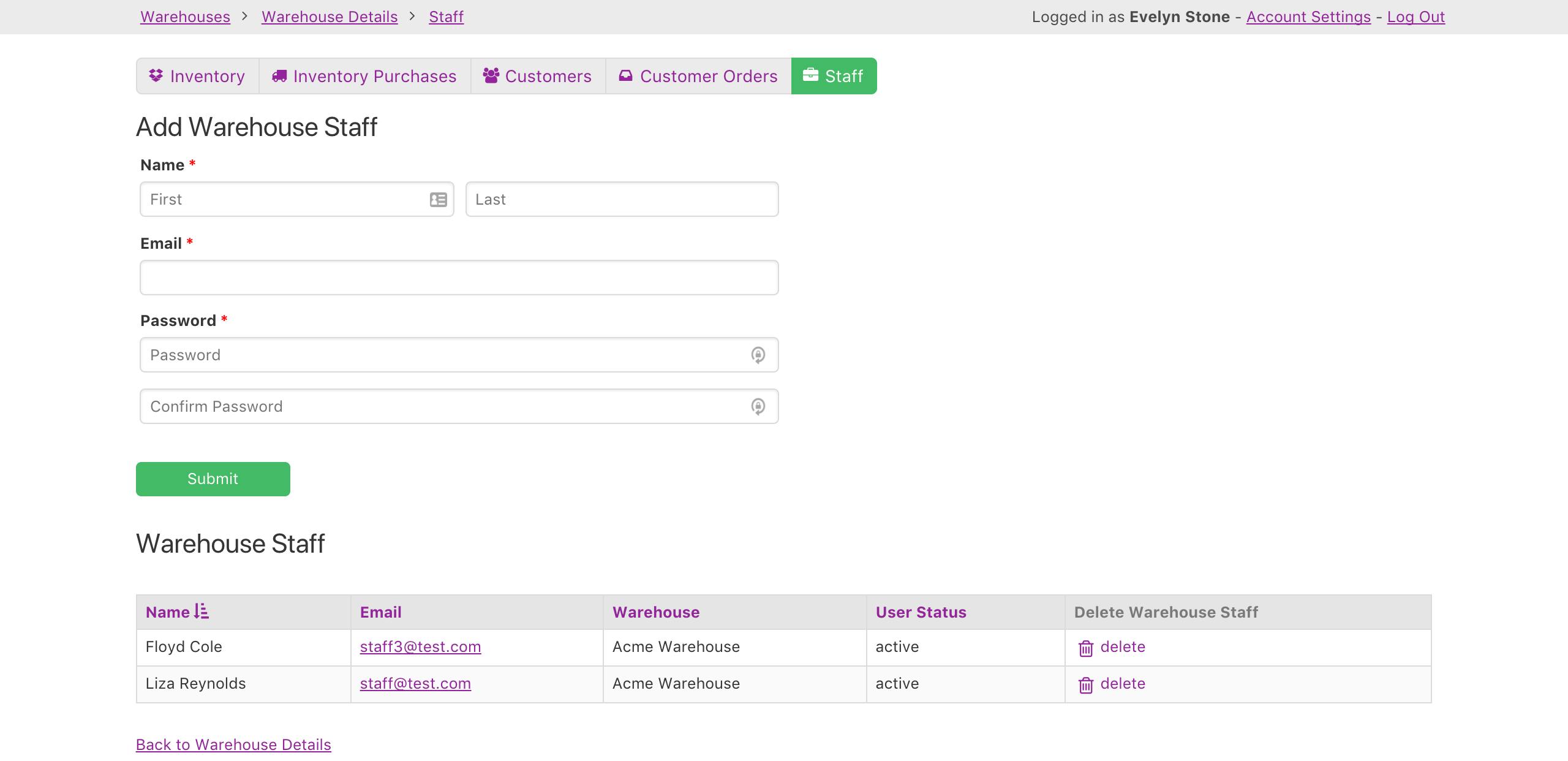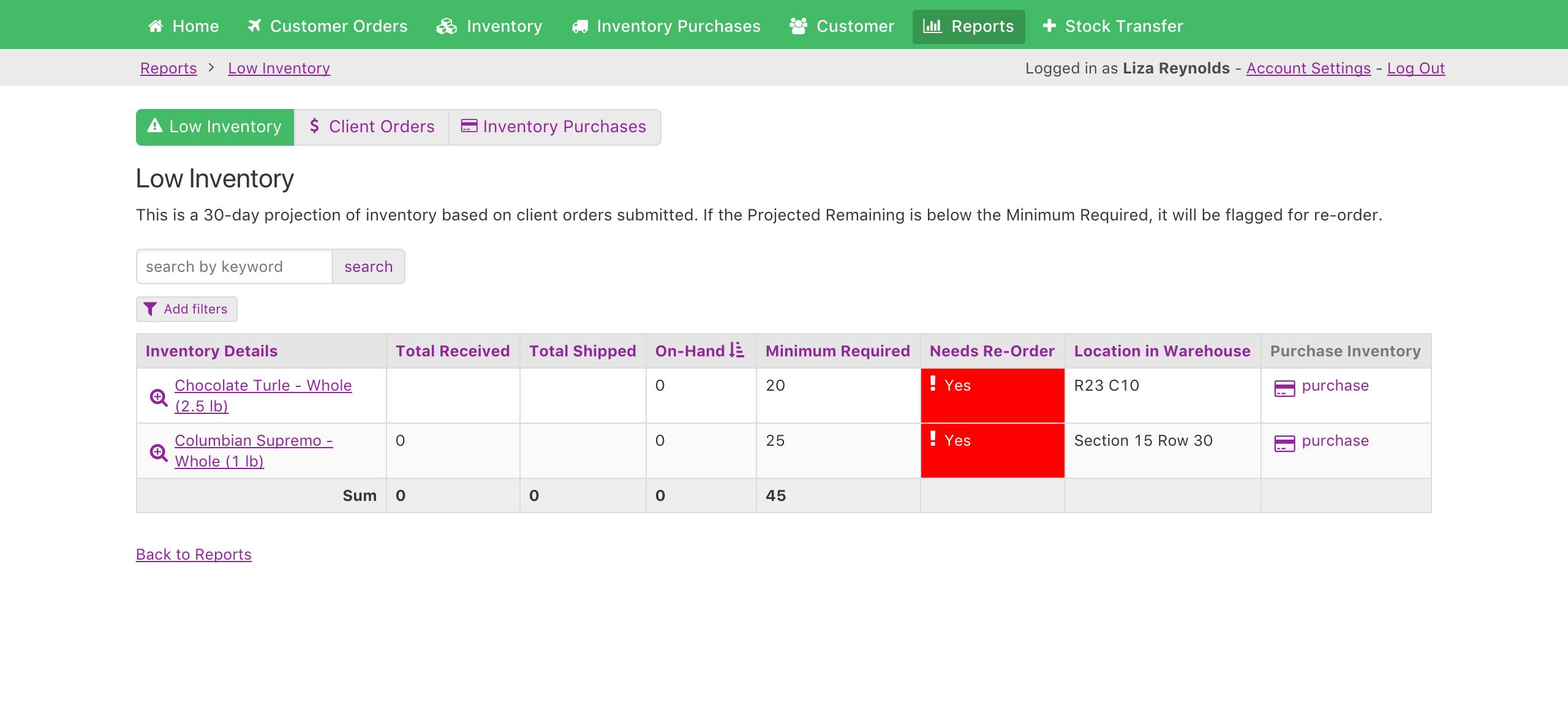 Demo
Admins have access to view and perform all warehouse operations.

Warehouse staff can log in to ship recent orders or order more inventory.
Why Use This App Type?
Flexibility to manage inventory across varied locations. Whether your users work in the warehouse, manufacturing floor, or office, they can use your app anywhere they have an internet connection.
Simplify operations by managing all your inventory processes in one place and creating custom dashboards for each user type to do their job.
Mobile-friendly interface allows your users to always stay up to date, no matter what device they're using.
Be confident that you always know your current inventory levels and when re-orders are needed with Knack's calculations that update automatically.
Key Features
Allow each warehouse location to track their own inventory and client orders.

A single place to track inventory and client orders across all locations.

Keep track of all inventory levels; be alerted when a product is running low and easily add new inventory.

See what your inventory levels will be 30 days from now based on customer orders already placed in the system.

No matter how many suppliers you get your product from, Knack will help you track which payments you have made and ensure you pay your supplier invoices on time by keeping track of invoice terms.
About This App
Our demo apps are designed as a learning tool. You can get a sense for what types of apps are possible with Knack. Install apps to your own account to see how they are built. Then, build your own custom Knack app using our no-code Builder!
What's Next?